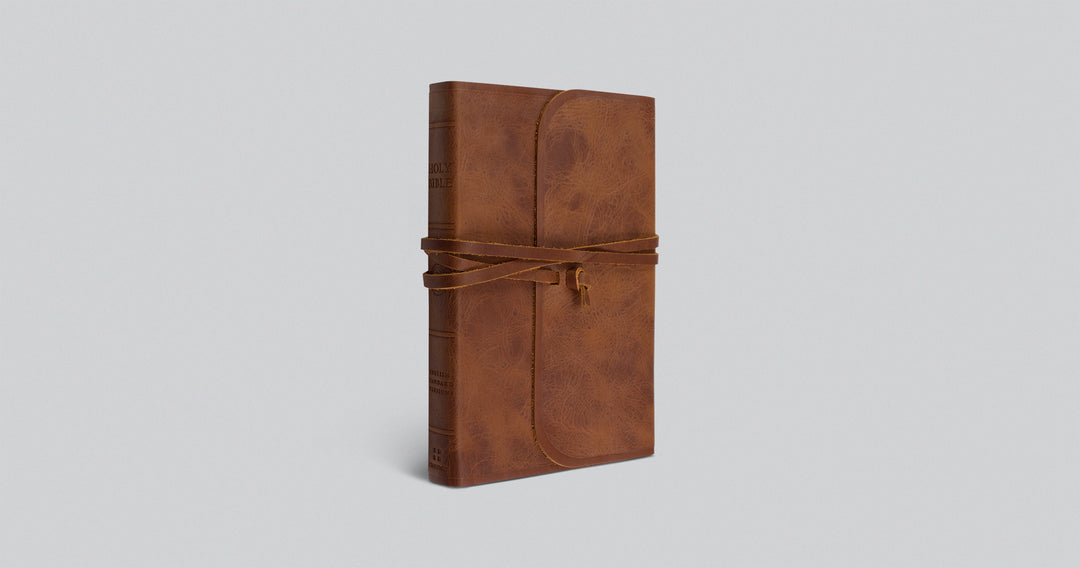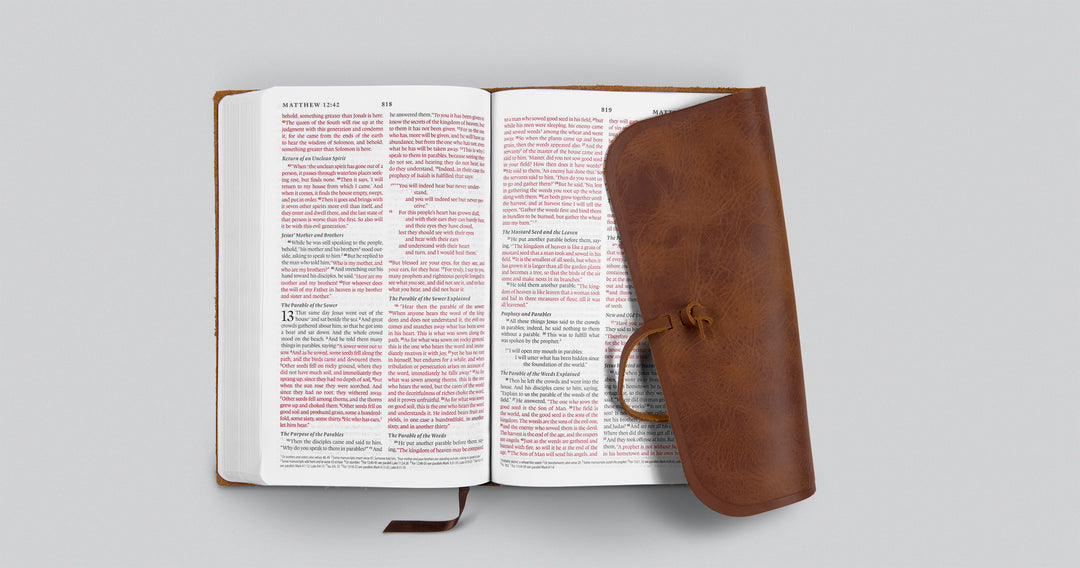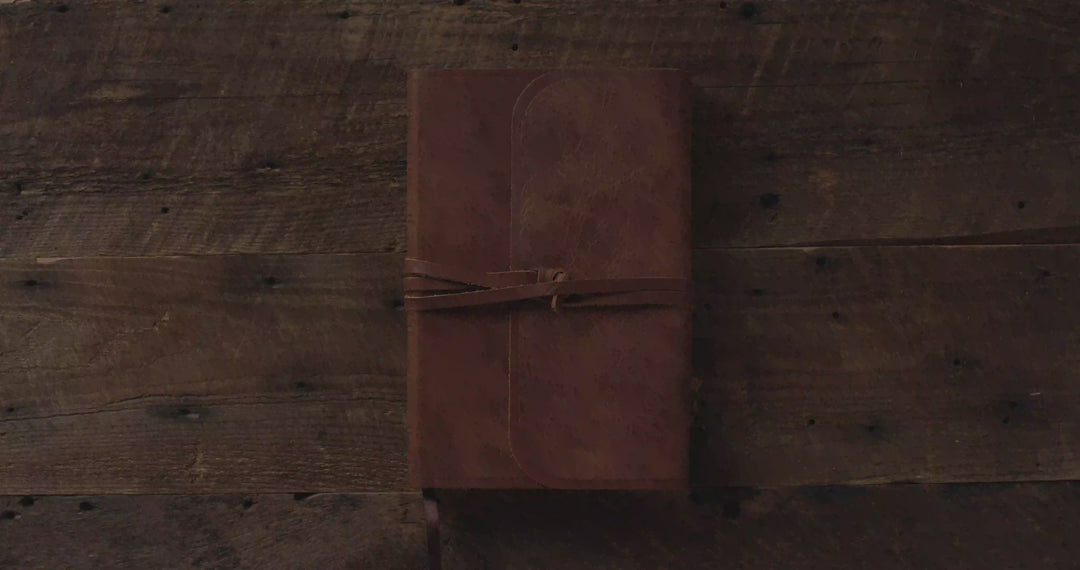 ESV Thinline Bible Wrapped Leather, Brown, with Strap
---
Lead Time 10-Business-Days
Introducing the exquisite ESV Thinline Bible Natural Leather, Brown, Flap with Strap, from crossway.  A timeless masterpiece offered at Chapter House Leather. Crafted with utmost care and attention to detail, this Bible is designed to elevate your spiritual journey while adding a touch of elegance to your everyday life.
Uncompromising Quality: Made from premium natural leather, the ESV Thinline Bible boasts unparalleled durability and exceptional craftsmanship. The supple brown leather exterior exudes sophistication, ensuring a long-lasting companion for years to come. 
Portable and Lightweight: The Thinline design of this Bible makes it incredibly convenient for those on the go. With a sleek profile, it easily fits into your bag, briefcase, or backpack, allowing you to carry the Word of God wherever you may wander. The lightweight construction ensures that it won't weigh you down, making it ideal for daily commutes, travel, or personal devotion.
Flap with Strap Closure: The ESV Thinline Bible features a unique flap with a strap closure, adding an extra layer of protection to its sacred contents. The flap not only safeguards the pages from wear and tear but also provides an element of privacy and discretion. With the secure strap, you can rest assured that your Bible remains intact and pristine, even in the busiest of schedules.
Exceptional Readability: Every word of the ESV (English Standard Version) translation is beautifully printed on high-quality, acid-free paper, ensuring clarity and readability. The font size strikes the perfect balance between legibility and portability, allowing you to immerse yourself in the Scriptures without straining your eyes. The double-column layout enhances the reading experience, making it easy to follow along.
Thoughtful Design: The ESV Thinline Bible goes beyond its functional attributes and features thoughtful design elements. The brown leather cover is embossed with an elegant pattern, adding a touch of sophistication and distinction. Inside, you'll find a ribbon marker that helps you quickly locate your place, and the sewn binding ensures the durability of this cherished book.
Features
1" thick
Concordance with nearly 10,000 references
Words of Christ in red
Full-color maps
Pagination matches the ESV Pew Bibles 
Ribbon marker
Smyth-sewn binding
Lifetime guarantee
Packaging: Clamshell box (leather), slipcase (TruTone), or permanent slipcase (hardcover and cloth over board)
Product Details
| | |
| --- | --- |
| Format: | Cowhide |
| Type Size: | 8.00 |
| Page Layout: | Double Column |
| Page Count: | 1,120 |
| Size: | 5.375 in x 8.375 in |
| Weight: | 29.82 ounces |
Our products are made to order and have a 10 business day lead time to craft and complete.
Orders over $20 qualify for free ground shipping.